Card Services
Having problems with your card? If you are having issues with your Welch State Bank debit card please contact us at any location during business hours.
After Banking Hours? Please use these numbers to contact a representative 24/7 to assist you!
First time PIN Setup & PIN Change: Please call 800-992-3808
Lost/Stolen or Questions regarding your card: Please call 833-225-7130
Fraud or non-Fraud dispute: Please call 833-225-7131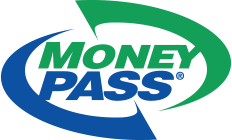 Start Enjoying the surcharge-free benefits of the MoneyPass ATM Network today!
For as hard as you work for your money, you shouldn't have to throw it away on surcharge fees. We offer you access to the MoneyPass ATM Network.
Easily find convenient ATMs at moneypass.com or the mobile app.
Identity Theft & Fraud
The numbers of ways you can be defrauded is growing. Cyber-criminals are not ignorant, most are looking for a challenge and They look to exploit vulnerabilities to steal your money and/or your identity. You have to be very cautious, especially opening emails or following links inside emails. Below are some of the common methods of tricking you:
Email Scams
You receive a legitimate-looking email from the IRS, FDIC, or a bank. It has all the correct logos and your name is correct. The email asks you to fill out a simple form to confirm your account information. You reply. One or two things happen. You probably just downloaded keylogging software onto your PC. Secondly, if you completed the form, you just gave the criminals your name, address, SSN, account numbers and bank routing numbers. They now have everything they need to steal your identity or worse.
ACH Scams
If you have direct deposit, or if an insurance company drafts your account for your insurance premium, you use ACH. If a criminal obtains your name, account number, and bank routing number, they too could send ACH debits to your account and withdraw funds from your account.
Your best protection is to promptly review your bank statements for any unusual transactions.
Nigerian Scams
You have probably opened an email from someone claiming to be from a foreign country. They want to flee to the U.S. because of persecution or political unrest. They promise to give you ½ of any money they send to you if you will just help them. Being curious, you reply. They will ask you for your name, address, account number, and routing number so they can send you $1,000,000. You can keep half of it for just helping them. A few days later you find they have emptied your account.
Identity Theft Recovery Resource: IdentityTheft.gov is the federal government's one-stop resource for identity theft victims. The site provides streamlined checklists and sample letters to guide you through the recovery process.
Banking FAQs – Help by Product