Agricultural Loans
We take great pride in serving the agricultural community. Our agriculture loan officers have many years of lending experience. In fact, most of our officers grew up on farms and ranches in northeast Oklahoma and are still active in some form of agriculture themselves. Our commitment to the farming community is illustrated by our continuous involvement in agriculture lending since the early 1970s. Our loan decisions are made locally by people who understand the importance of agriculture to the local economy.
We utilize FSA guarantees which help us meet the credit needs of young, beginning, and small farmers as well as existing farmers seeking to expand their operations. We achieved a great honor in becoming one of only a handful of Oklahoma banks to attain the Farm Service Agency "Preferred Lender" accreditation.
Our Agriculture Officers are Farmers and Ranchers themselves.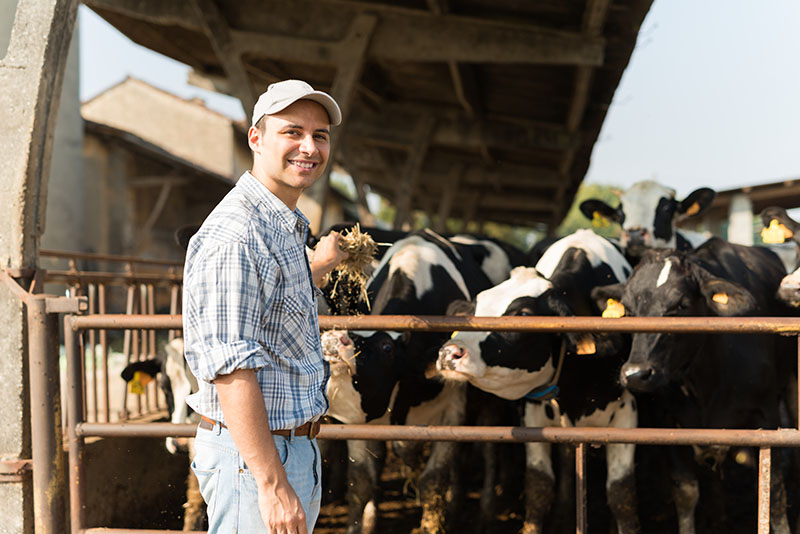 Banking FAQs – Help by Product
We currently offer a variety of checking accounts so you can chose what best fits your needs. Click here to use our account selector to see what WSB checking account is best for you!
All Welch State Bank checking accounts come with free services! Free online banking, free bill pay, free mobile banking, and free mobile check deposit.
*Third Party Data, Messaging, or ISP fees from your phone provider may apply.
Our checking accounts have a $50 minimum deposit to open.
Yes, we can open personal checking accounts online. Please visit our homepage and click the "Open an Account" or click here, to submit your information to a New Account Representative.
There are no monthly service fees with our More Than Free Checking account! With this account you also receive free services, unlimited transactions, and there's no minimum balance requirement.
*eStatements required. If you would like to have mailed paper statements, a $6.29 monthly service charge will apply.
Look at the bottom of your checks. The first nine-digit number on the left is the ABA routing number or bank routing number. Just to the right of the routing number is your account number.
Our routing number is 103104942. You can also find it at the top of our website banner.
There are a few ways you can request an order of Welch State Bank Checks for your account.
You can order checks by calling any branch location and requesting an order
Login to your Online Banking and request an order by clicking "Welcome " the click, "All Services & Settings" Then under Quick Links click to submit a request to "Reorder Checks"
Or you can email help@welchstatebank.com and we will contact you to complete your order.
The cost varies by type of account, quantity, and style of checks. Please call or visit any branch location for more information.
Yes! We offer Overdraft Privilege on our Checking accounts. Please call or visit any branch location for more information.
*This privilege is contingent upon credit approval.
A certificate of deposit (CD) is similar to a savings account. Money is deposited in a CD at a fixed interest rate and must remain there for a specific term that you choose. The term can be from 30 days to 5 years.
You can open with as little as $500.
We offer competitive rates and terms from 30 days to 5 years to meet your savings needs. Please call or visit any branch location for current CD rates and to open your certificate of deposit.
Penalties may apply to withdrawals made at any other time than during the grace period or maturity if the CD. Call or visit any branch location for specific penalties for your withdrawal.
*Early withdrawal penalty fees could reduce earnings on the account.
Before your CD matures we will send a notice to remind you of your maturity date, along with your current balance, current rate, and interest accrued.
At that time you can decide to withdraw all or part of the money, have it automatically renew for the same CD term at the interest rate that is being offered at maturity, or roll it over into a new CD term at the interest rate that is being offered at maturity. You can make a change on your maturity date or up to 10 days grace after your maturity date.